Divi Content Grid is a complete grid module system. Its new features are fully compatible with Divi. It is a fully customizable, easy-to-use, and responsive grid module system.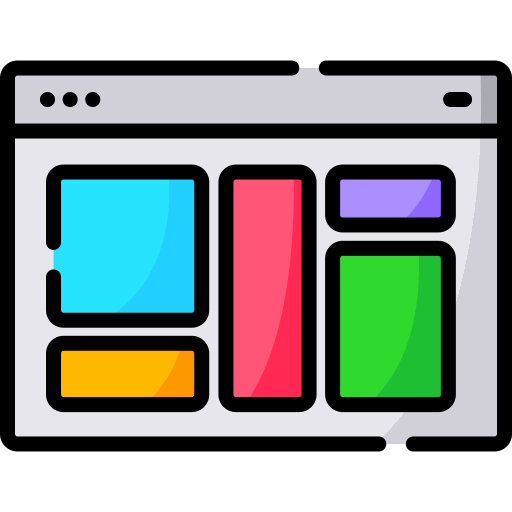 Premade Grid Settings
We provide so many premade grid layouts for you in these grid settings. Choose one of the many and enjoy.
Custom Grid Settings
Here you can create your grid without writing any custom code also You can design without any trouble.
Device Responsive
The content grid is well-organized and Responsive. It will detect the user's screen size and automatically adjust to the device.
How Does Divi Content Grid Module Going to Make Your Life Easier?
We have provided plenty of premade layout options to save you precious time. Just select and enjoy our beautiful layout. After choosing the layout, you will get more options for how you want the grid to appear on your website. The Content Grid module gives you complete control over how much space you want between each grid item, where you want it to start or end, and how you want to arrange the contents of your items.
Create Custom Grid With Your Idea .
We provide you the opportunity to create your custom grid. Create a custom grid from tons of options elegantly and smartly.
The Content Grid module provides everything you need to create a grid layout. This module allows you to create a beautiful grid without any custom code. It's easy to customize. The user-friendly interface lets you create creative ideas. There is no alternative to Content Grid to create one or more grids in such a short amount of time
Design Layouts In An Elegant Way
There have plenty of options available to make your design ideas a reality in the Design tab of this module. All that is required for the design, like height, width, color, background, separate margin, and padding are provided, so there will be no question about the quality of the design. There are also options to write custom code if you want to do more advanced designs.
Maximize your online presence with a website that is fully optimized and responsive. By prioritizing optimization and responsiveness, you can provide a superior user experience, improve your search engine rankings, and ultimately achieve your online goals.
"Are you ready to take your website to the next level? Get started with Divigrid today. To start enjoying the benefits of our module, simply click the "Buy Now" button below. Don't miss out on our hidden offer of a 20% discount. Act now and take advantage of this exclusive deal!"
How content grid will makes you unique?
Create a custom grid layout for your content, or choose from a premade grid layout
Border animation and content focus hover effect help your content stand out
Create a unique look for your website or blog
Helps you organize your content in an attractive and engaging way
Makes it easy to add visual interest to your content with built-in animations and effects
Allows you to highlight important content with the focus hover effect
See What Our Customers Have to Say: Check Out Our Testimonials and Discover Why We're the Best in the Business!
Marry S.
"I was amazed at the quality of Divigrid. It has got everything I need. It's saved my time and complexity"
Tabbatha K.
"Really good. Divigrid is exactly what our business has been lacking. We have no regrets! Thanks for the great service."
Zacherie X.
"I couldn't have asked for more than this. I didn't even need training. Divigrid saved my business. Thanks."
Brinkley S.
"You've saved our business! I will recommend you to my colleagues. Thanks, guys, keep up the good work. May God bless your hard work"
Simeon D.
"It's really wonderful. Definitely worth the investment. Divigrid is awesome. I was amazed at the quality of this plugin demo design."