Elevate the appeal of your website by displaying your business hours in a sleek manner with Divigrid's Business Hours module. With its user-friendly interface, effortlessly add your opening hours alongside the corresponding dates or weekday names. Keep your clients in the loop and streamline your communication with Divigrid's Business Hours module.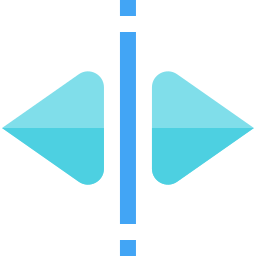 Smart Separator & Divider
Use a divider to present each item separately, and separate the contents of each item with a separator.
Custom Grid Settings
Customize the number of columns per row and enjoy the benefit of auto-responsive options with ease.
Divice Responsive
Business Hours are well-organized and Responsive. It looks great on any device, from desktops to mobile phones.
Divigrid Business Hours: Stay Organized and On Time with Responsive Design!
The Divigrid Business Hours module is an essential tool for businesses to stay organized and on time. This module is designed to be fully customizable, giving you complete control over custom grid settings, including styling separator and divider, title, subtitle, workday, and time. Whether you need manual responsive options or want to take advantage of the auto-responsive features, Divigrid Business Hours will help you stay on time and keep your visitors informed with its responsive design. Stay organized and impress your visitors with Divigrid Business Hours.
Make Your Business Hours Stand Out with Stylish Separators & Amazing Dividers.
With the Divigrid Business Hours module, you can make your business hours stand out in a stylish and visually appealing way. This module offers amazing separators and dividers to make your business hours more organized and easy to read. You can fully customize the design of the separators and dividers to match your website's aesthetic. Plus, the module's responsive design ensures that your business hours will look great on any device. Make a lasting impression on your website visitors and make your business hours stand out with this amazing module.
Present Your Business Hours Professionally with Divigrid's Business Hour Module
Ensure your website visitors know your business hours with Divigrid's Business Hour Module. This intuitive module allows you to present your workdays and time in a professional and organized manner. It is a clean, easy, and user-friendly module. Styling options, including separators and dividers, you can make your business hours stand out and add a touch of elegance to your website. Make a great impression on your clients and customers by presenting your business hours professionally with Divigrid.
Enhance Your Website's Appearance with DiviGrid Customizable Styling Options
The DiviGrid module offers endless possibilities to enhance your website's appearance. With customizable styling options, you can create a unique look for your website that perfectly matches your brand identity. Whether you want to change the background color, add borders, or adjust the font size, DiviGrid makes it easy. With this powerful tool at your disposal, you can transform your website and create a stunning online presence that will leave a lasting impression on your visitors.
Maximize your online presence with a website that is fully optimized and responsive. By prioritizing optimization and responsiveness, you can provide a superior user experience, improve your search engine rankings, and ultimately achieve your online goals.
"Are you ready to take your website to the next level? Get started with Divigrid today. To start enjoying the benefits of our module, simply click the "Buy Now" button below. Don't miss out on our hidden offer of a 20% discount. Act now and take advantage of this exclusive deal!"
Discover How DiviGrid Business Hour Can Make Your Website Unique
Displays business hours in a sleek and organized manner.
Keeps your customers informed with up-to-date business hours
Impress website visitors with professional and stylish presentation.
Smart separators and dividers for a visually appealing display.
Device responsive design ensures business hours look great on any device.
Creates a unique look for the website in line with the brand identity.
Improves customer experience with easy-to-read and organized business hours.
See What Our Customers Have to Say: Check Out Our Testimonials and Discover Why We're the Best in the Business!
Marry S.
"I was amazed at the quality of Divigrid. It has got everything I need. It's saved my time and complexity"
Tabbatha K.
"Really good. Divigrid is exactly what our business has been lacking. We have no regrets! Thanks for the great service."
Zacherie X.
"I couldn't have asked for more than this. I didn't even need training. Divigrid saved my business. Thanks."
Brinkley S.
"You've saved our business! I will recommend you to my colleagues. Thanks, guys, keep up the good work. May God bless your hard work"
Simeon D.
"It's really wonderful. Definitely worth the investment. Divigrid is awesome. I was amazed at the quality of this plugin demo design."