Introducing the newest and most innovative slider plugin for the Divi theme: The Image Mask Slider. With this plugin, you can create truly unique and eye-catching sliders that will grab your visitors' attention and keep them engaged. The plugin allows you to apply image masks to your slider images, resulting in a creative and modern look.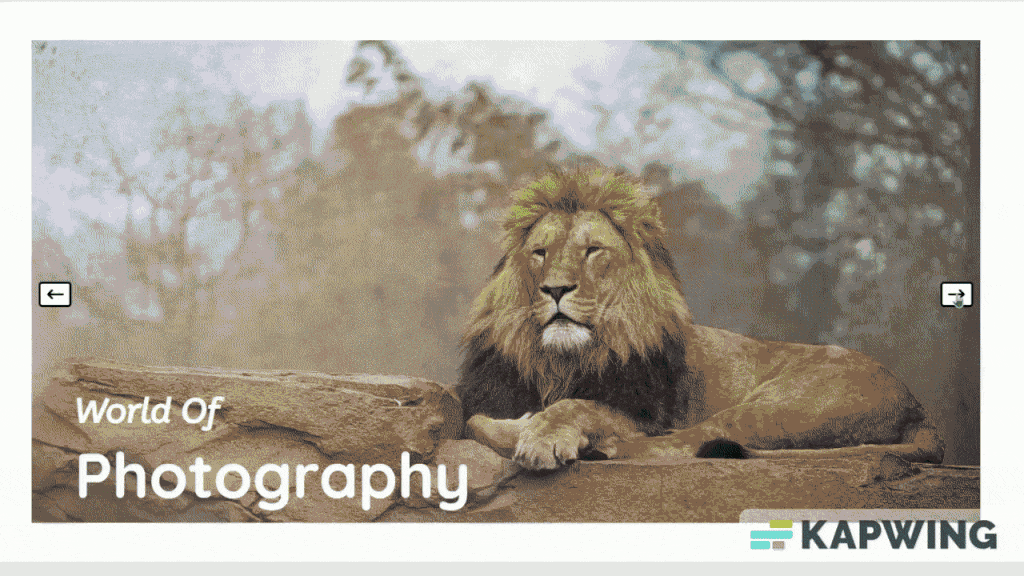 Positioning slider content
Mask sliders are interactive elements used to adjust the transparency of an image or several images, allowing users to reveal and hide certain portions as desired. By positioning the mask slider content correctly, designers can create intuitive and highly engaging experiences for their viewers.
Unique Premade Mask Pattern
Our creative and unique mask patterns give every slider item a perfect look with great features. This mask pattern presents the slider in a great & different way.
Easiest way to add badge
Complete control over every single badge is a unique feature of this image mask slider. We assure you that, it presents differently from other divi slider plugins.
Lightweight, responsive, and customizable preset image masking layouts
Prebuilt layouts are a great way to quickly and easily mask images for any project. image mask slider offers a range of options when it comes to creating unique designs. With these tools, users can achieve the look they're after with minimal effort or prior design knowledge.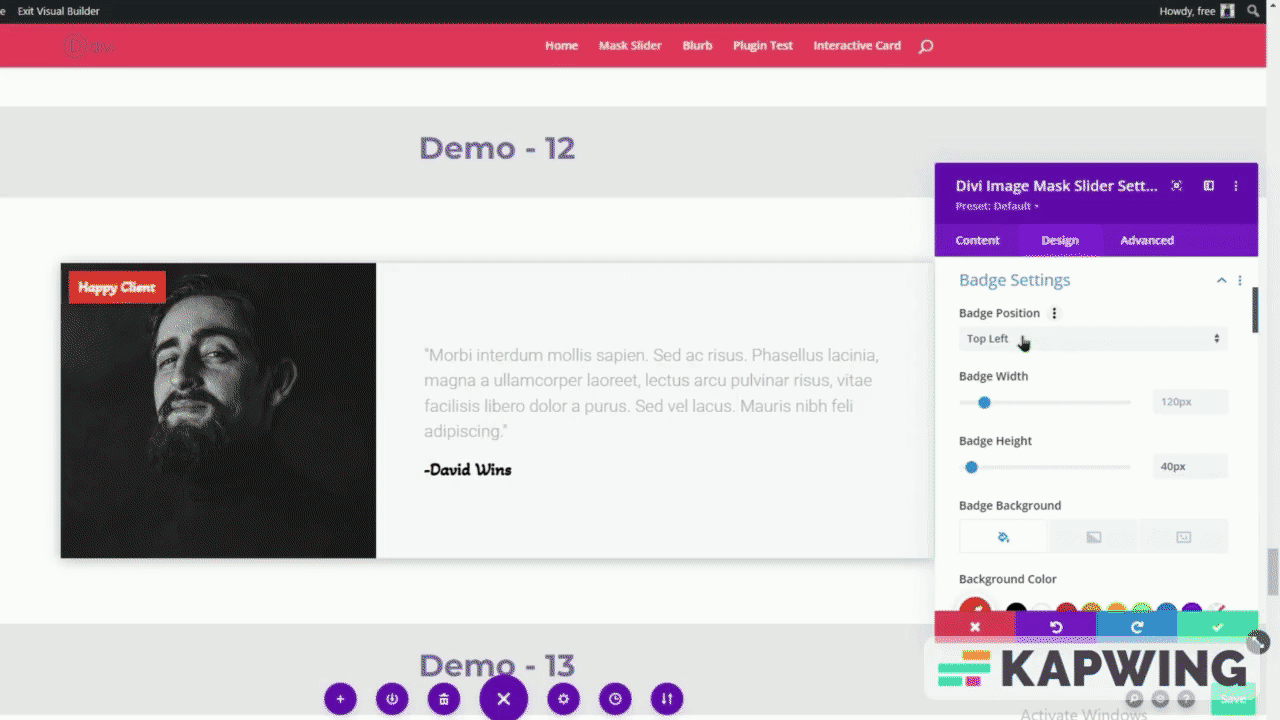 A badge for your slider will make it more atractive
The appearance of the badge on the slider and the mask will add a unique dimension to the slider to complement the main content. The versatile use of badges in sliders is bound to amaze you.
It is completely customizable and hassle-free to use.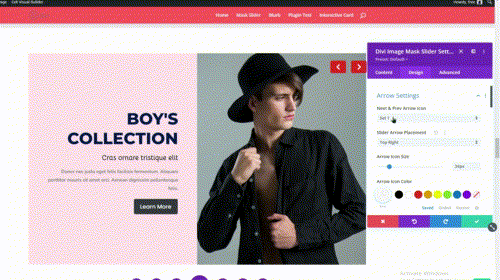 Unique way to show the slider arrow
All the settings tools have been modified very simply to give an attractive look to an arrow for the slider,
giving it a unique look. No hassle of writing custom code.
It's simple, easy, hassle-free, and unique from the other plugin's arrow style.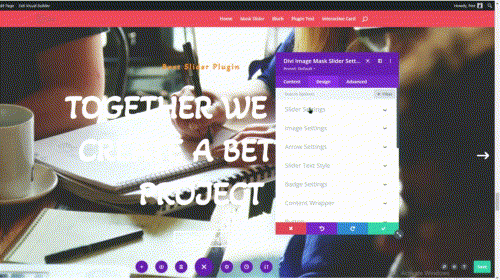 Ability to add an overlay in the slider
The overlay is an important option to make the internal content look nice and readable. Overlays with options to use colors, gradient colors, and images will make the slider more creative and eye-catching. It is one of the unique features of this Image Mask Slider.
Maximize your online presence with a website that is fully optimized and responsive. By prioritizing optimization and responsiveness, you can provide a superior user experience, improve your search engine rankings, and ultimately achieve your online goals.
"Are you ready to take your website to the next level? Get started with Divi Image Mask Slider today. To start enjoying the benefits of our module, simply click the "Buy Now" button below. Don't miss out on our hidden offer of a 20% discount. Act now and take advantage of this exclusive deal!"
10 Extraordinary Features of
Image Mask Slider
Customizable mask pattern
Content and image both option
Full control of arrow settings
Full control of color settings
Ability to use badge in each item
Responsive for all devices
Styling options for global content
See What Our Customers Have to Say: Check Out Our Testimonials and Discover Why We're the Best in the Business!
Marry S.
"I was amazed at the quality of Divigrid. It has got everything I need. It's saved my time and complexity"
Tabbatha K.
"Really good. Divigrid is exactly what our business has been lacking. We have no regrets! Thanks for the great service."
Zacherie X.
"I couldn't have asked for more than this. I didn't even need training. Divigrid saved my business. Thanks."
Brinkley S.
"You've saved our business! I will recommend you to my colleagues. Thanks, guys, keep up the good work. May God bless your hard work"
Simeon D.
"It's really wonderful. Definitely worth the investment. Divigrid is awesome. I was amazed at the quality of this plugin demo design."

With this plugin, you can create truly unique and eye-catching sliders that will grab your visitors' attention and keep them engaged
Unique Mask Pattern
We are the first to bring such a unique mask slider to Divi. Each masking pattern is made very precisely. Perfectly suited for any website layout
Ability to add Badges
Badges are an attractive way to make a slider more advanced, modern and unique. The attractive look, design, and perfection of the badge will make it stand out from other sliders.
Regular Updates
We keep our plugins constantly updated with caution and sincerity. With any update from Divi, we fix the issues.
Sliding With Overlay
The most interesting thing is that it is possible to add an overlay to this slider. Overlays make content much more focussable. It is more stylish and attractive for masking slider.
Smooth Animation
The smooth animation of the slider will amaze you. It will also help you understand why our slider is modern and unique from other sliders. Image mask slider with perfect masking, animation timing, calculated stepping
Fully Responsive
Image Mask Slider plugin is fully responsive. it's fitting for all screen sizes. You can easily create a responsive design with Image Mask Slider plugin.
Customizable Arrow
Hassle-free arrows are customized for each masking pattern's exact styling, positioning, and icon changes. Auto sliding can also be controlled with the slider arrows. It is simple and effective
Easy to Design
Keeping the user in mind, this slider has been made very simply. there are no complicated design options. All sliders and their contents can be designed together very smoothly
Friendly Support
We care about our most honorable customers. Our best support team is always ready to fix your any kind of problem.