Divi post grid gives you the simplest and easiest way to create a post grid from WordPress posts with just a few clicks Additionally, you can filter post content and display it in a grid view. We have created many attractive premade layouts that you can use as per your choice. This module lets you simply display your posts and thumbnails in a post grid layout using the grid layout style.
Positioning post content
All post content can be smoothly aligned to any position in the grid, along with the facility of complete customization and a unique lookout.
30+ Premade Grid Pattern
Our creative and unique grid patterns give every post a perfect look with great features. This grid pattern presents the posts in a great & different way.
Full control of metadata
Complete control over every single metadata is a unique feature of this post grid. We assure you that, it presents differently from other PostGrid plugins.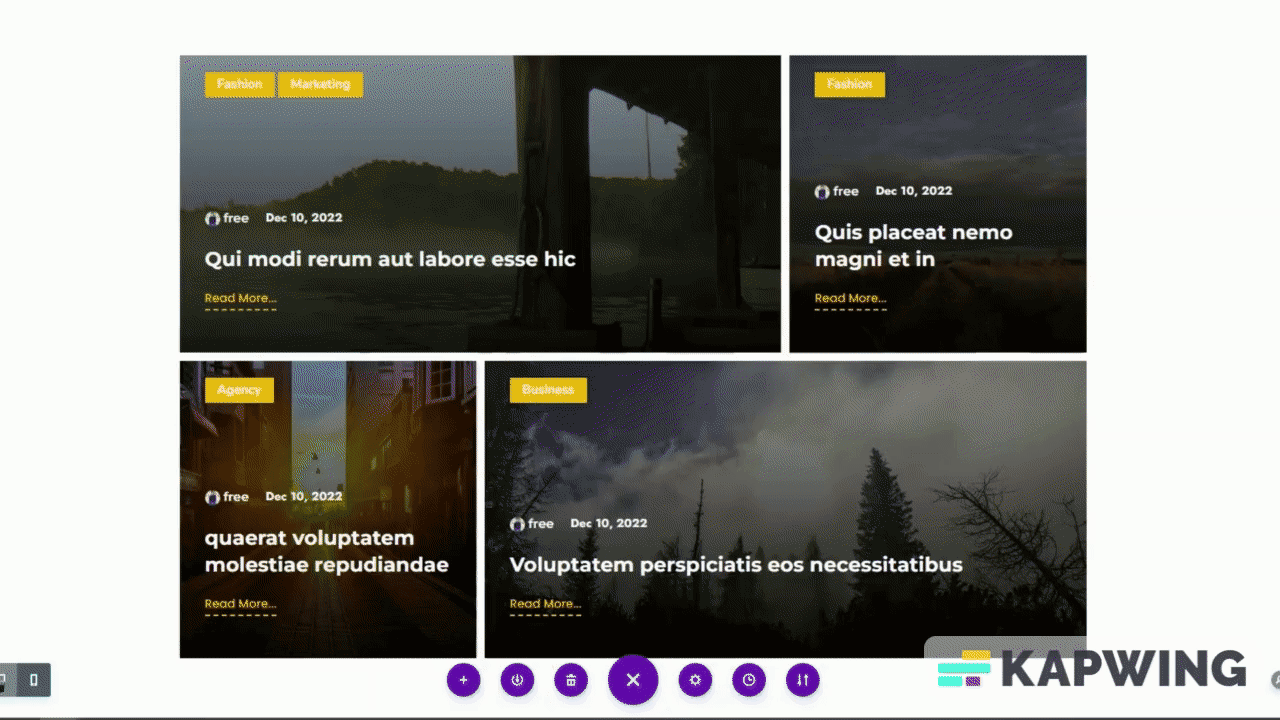 Lightweight, Responsive & Customizable prebuilt grid layout patterns
Each of our prebuilt grid layouts is unique, creative, and eye-catching—no more customization hassles for you. It is fully responsive for every device. You can choose a grid pattern layout according to your needs. Each post-grid layout pattern is designed with ease of use in mind.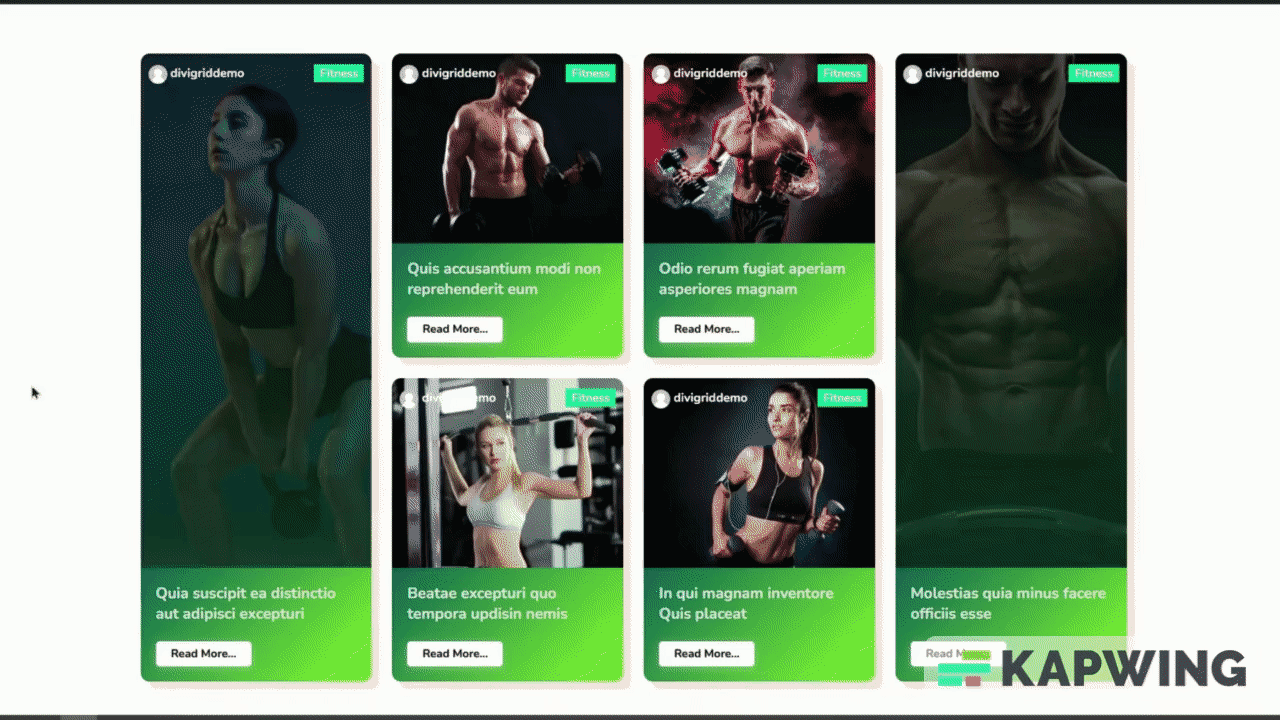 Overlay and Hover effects on the posts
Overlays have been added as a cool and helpful feature. With 10+ hover effects makes it is more gorgeous and awesome. The overlay effect feature makes the post grid look more attractive. It's simple, hassle-free, and different from the other plugins.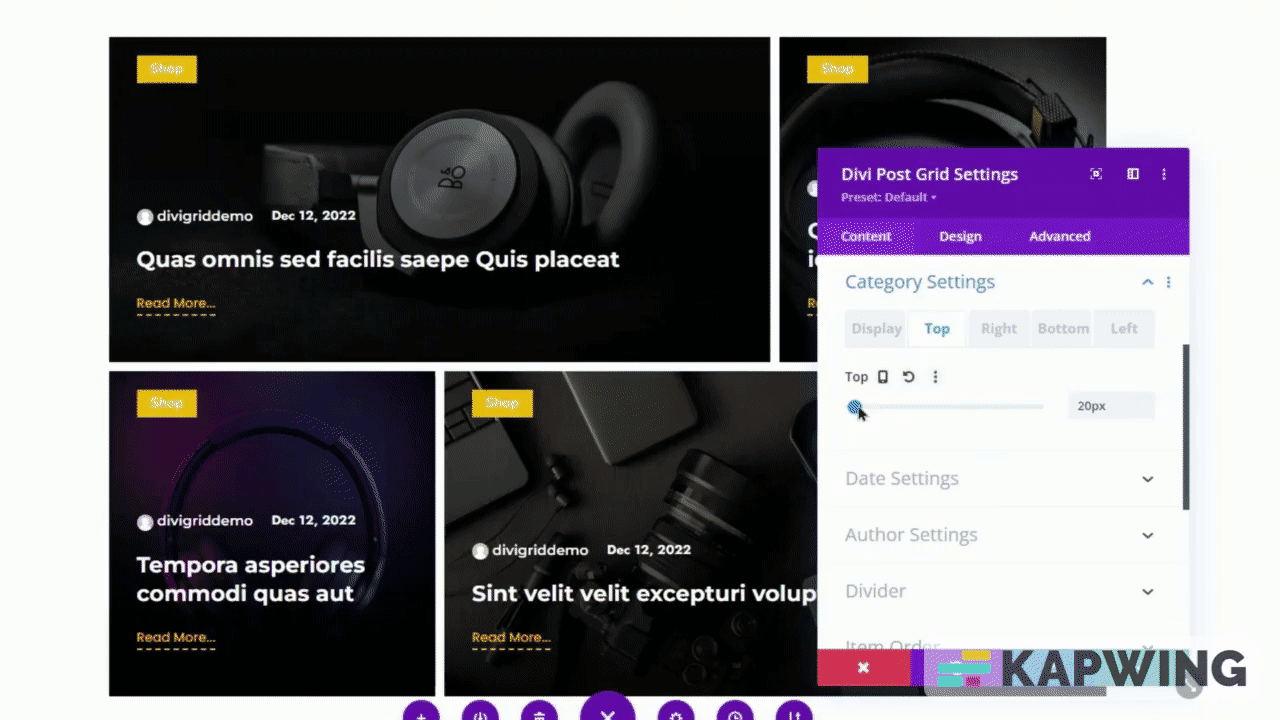 Complete control of every single metadata
Complete control over metadata is one of the great and unique features of our Post Grid. This unique feature sets it apart from other post grids. This plugin has the ability to customize metadata order/individual positioning, wrapping, and color style together or separately.
Ability to add a background image to a single post item
This plugin has the compatibility to separate the background of each grid item. Giving separate hover effects, changing the position of metadata, order of post content can be changed very easily. Has the facility to change the height of row-size while using/without an image as background.
Maximize your online presence with a website that is fully optimized and responsive. By prioritizing optimization and responsiveness, you can provide a superior user experience, improve your search engine rankings, and ultimately achieve your online goals.
"Are you ready to take your website to the next level? Get started with Divigrid today. To start enjoying the benefits of our module, simply click the "Buy Now" button below. Don't miss out on our hidden offer of a 20% discount. Act now and take advantage of this exclusive deal!"
10 Extraordinary Features of Post Grid
30+ premade grid pattern layouts
Overlay and hover options for featured image
Full control of post contents
Positioning metadata together or individually
Ability to use featured images in various ways
Responsive grid patterns for all devices
Number and size of grid rows can be set
Ability to turn all metadata on and off individually
Styling options for individual post content
See What Our Customers Have to Say: Check Out Our Testimonials and Discover Why We're the Best in the Business!
Marry S.
"I was amazed at the quality of Divigrid. It has got everything I need. It's saved my time and complexity"
Tabbatha K.
"Really good. Divigrid is exactly what our business has been lacking. We have no regrets! Thanks for the great service."
Zacherie X.
"I couldn't have asked for more than this. I didn't even need training. Divigrid saved my business. Thanks."
Brinkley S.
"You've saved our business! I will recommend you to my colleagues. Thanks, guys, keep up the good work. May God bless your hard work"
Simeon D.
"It's really wonderful. Definitely worth the investment. Divigrid is awesome. I was amazed at the quality of this plugin demo design."