Are you seeing this message in your Dashboard area?
Your Elegant Themes subscription has expired. You must renew your account to regain access to product updates and support. To ensure compatibility and security, it is important to always keep your themes and plugins updated.
Check your membership is still Active
To check the status of your Elegant Themes membership, you need to log in to your Elegant Themes account. From there, you should be able to view your account details, including your membership status, renewal date, and any notifications regarding the status of your subscription.
If you see the welcoming message and the downloads buttons of our most popular products, your membership is active.
Check your API key and Username in Divi
Did you enter the details correctly? Check and recheck your username and API key properly.
Go to WordPress Dashboard and navigate to
Divi->Theme options->Updates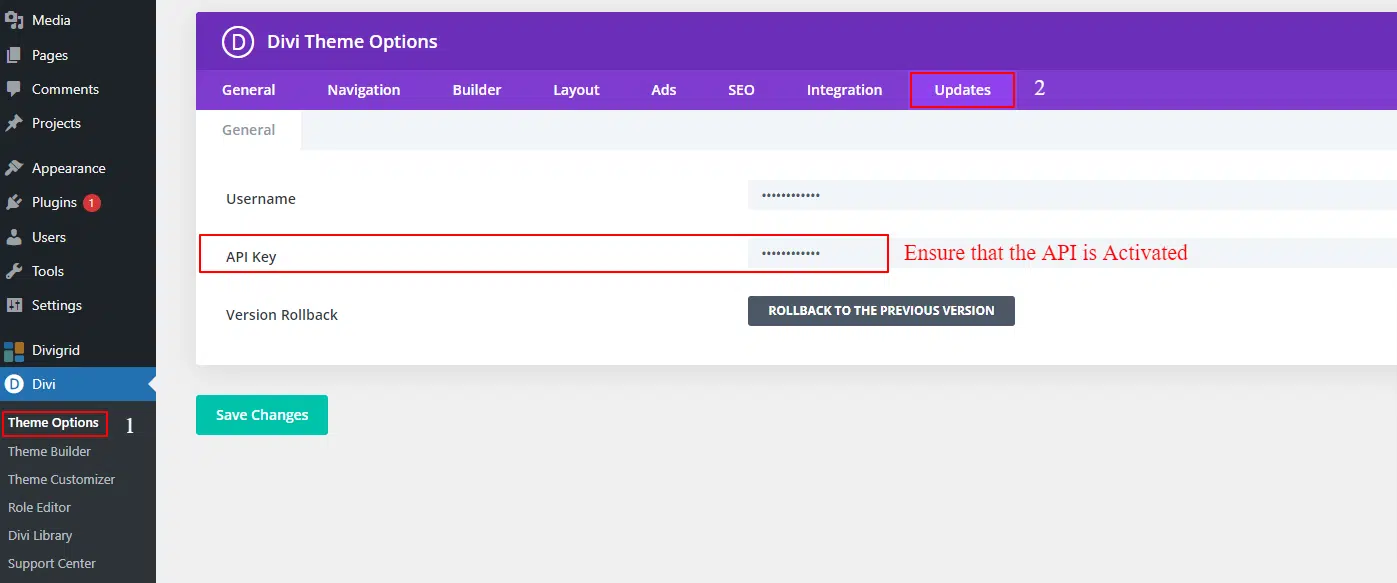 Try manually forcing a theme update:
If you're experiencing issues with a theme and want to manually force an update, you can follow these general steps:
Go to Appearance > Theme Editor > style.css and change your version there to an older version so it will trigger an update.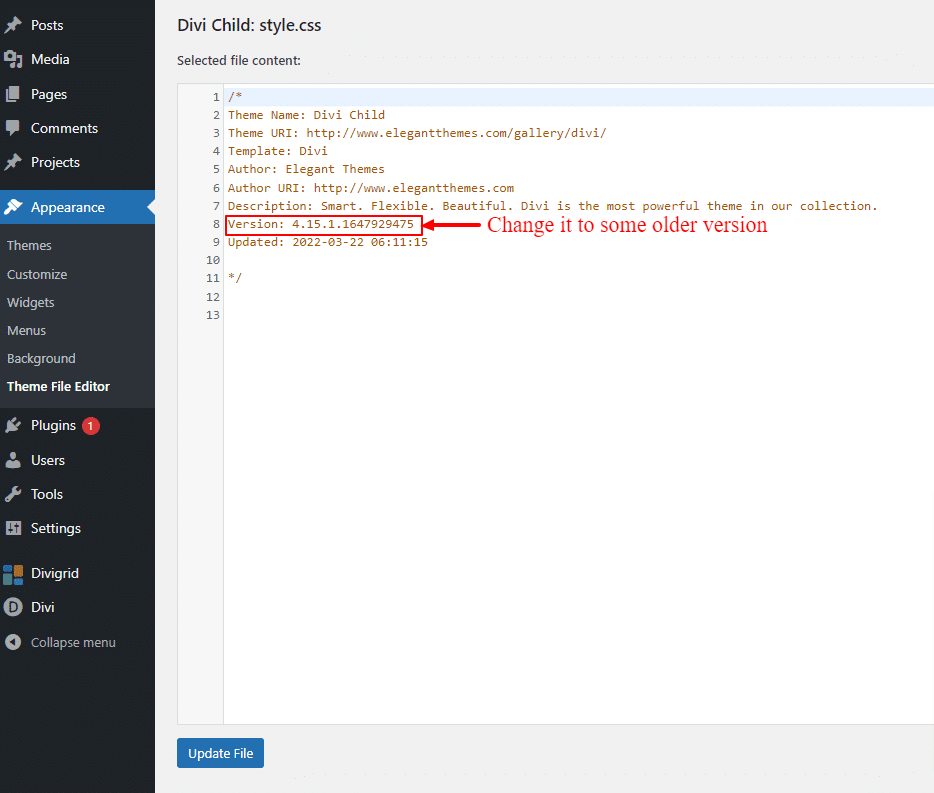 You can also update the theme and check if the issue may be disappeared.
However, if you encounter problems, it is best to contact Elegant Themes support directly for assistance. They will be able to provide you with the most accurate and up-to-date information about your account.