DiviGrid

&

Image Mask Slider
Lifetime and Unlimited Site Only

$99
Buy Now ($99)
Lifetime & Unlimited Site
Save $387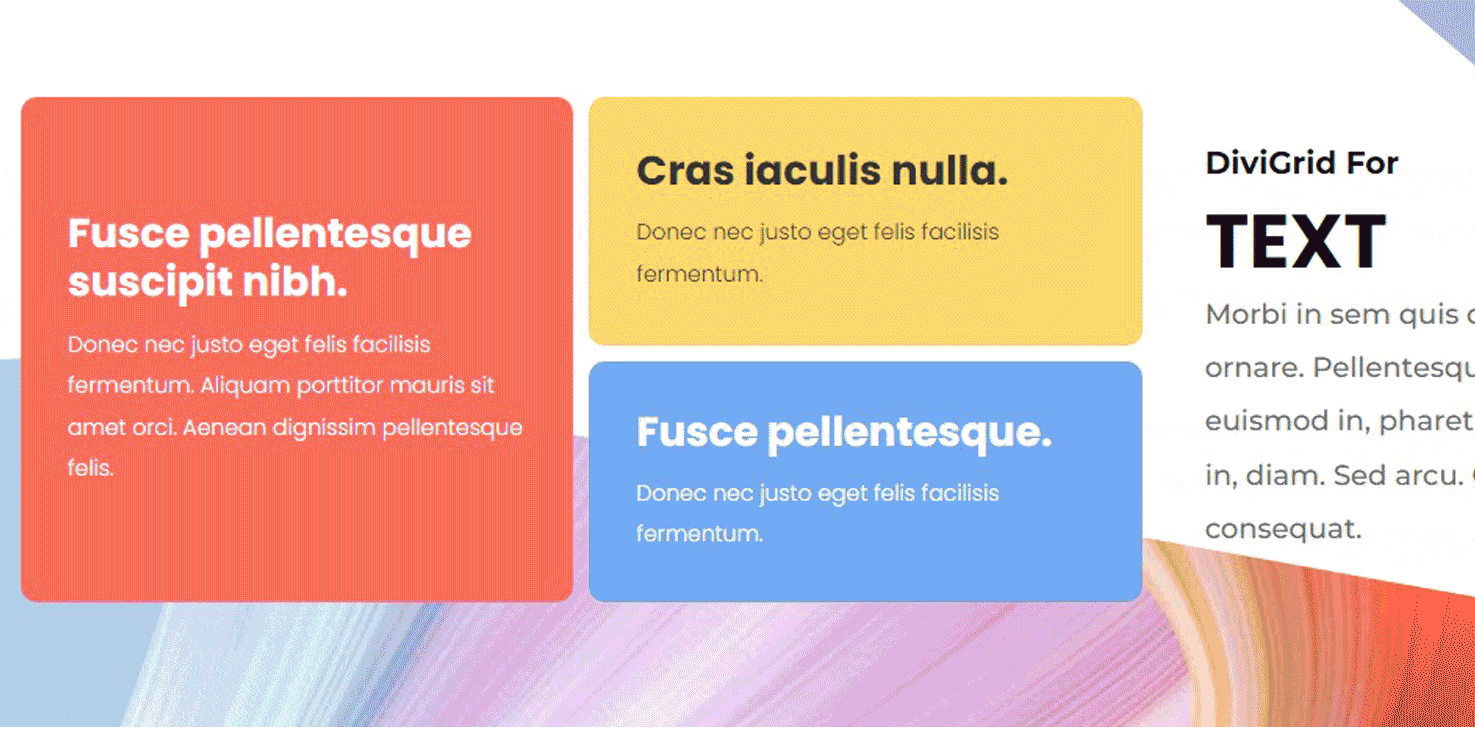 Enhance your website effortlessly with DiviGrid, a robust third-party plugin designed for the WordPress Divi Builder. Featuring 28 creative modules, DiviGrid seamlessly improves both visual appeal and functionality.
Explore a variety of possibilities with 450 ready-made demo designs, suitable for users of all levels. Each responsive module is feature-rich, ensuring a smooth user experience on all devices. Immerse yourself in creativity with modules that go beyond the ordinary, effortlessly expressing your unique brand identity.
Utilize DiviGrid's innovation and simplicity to revitalize your website. Maximize the potential of the Divi Builder, exploring limitless design options for a distinctive and functional digital presence. With DiviGrid, creating a standout website has never been more straightforward.
Introducing the cutting-edge Image Mask Slider Plugin for the Divi theme – a revolutionary way to elevate your website's visual impact. With this innovative plugin, crafting distinctive and attention-grabbing sliders becomes effortlessly achievable. Immerse your visitors in a captivating experience that keeps them engaged throughout their journey on your site.
Unleash your creativity by seamlessly applying image masks to your slider images. The Image Mask Slider Plugin transforms your slides into a modern and artistic showcase, ensuring your website stands out with a unique visual allure. Elevate your Divi theme with this powerful slider plugin and make a lasting impression on your audience.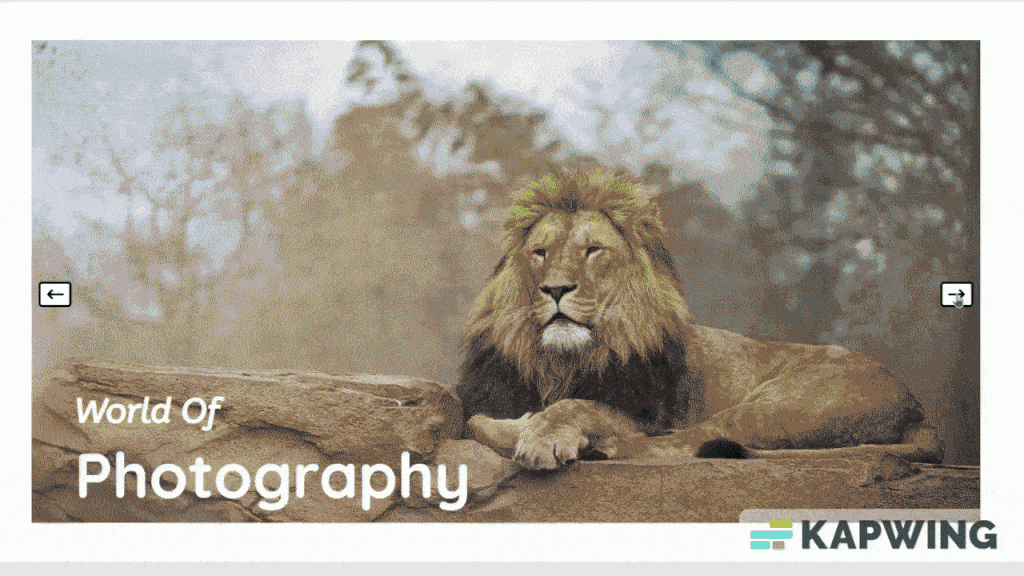 Introducing the newest and most innovative slider plugin for the Divi theme: The Image Mask Slider. With this plugin, you can create truly unique and eye-catching sliders that will grab your visitors' attention and keep them engaged. The plugin allows you to apply image masks to your slider images, resulting in a creative and modern look.
Agency Divi Child Theme (Values $39)
Unleash the potential of your website with 15+ unique pages.
Immerse your audience with a grid system layout, smooth scroll animations, and subtle hover effects.
20+ Free Sections (Values $19)
Access trending design-compatible sections curated for 2023.
450+ Ready-Made Demos (Values $150)
Effortlessly import stunning demo designs without any hassle.
5 Engaging Landing Page (Values $30)
Access trending landing page design curated for 2023. More landing page are coming soon.
We stand by DiviGrid's caliber. If, however, you're unsatisfied, return within 14 days. We'll refund you, no questions. We're in this journey with you, every step of the way.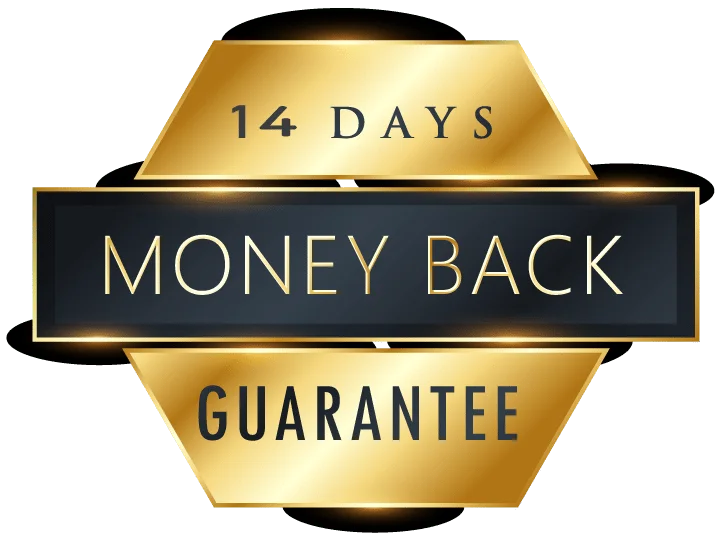 Hear directly from our cherished clients.
Rosemary
"This is a hidden little gem and any Divi user with good basic/intermediate knowledge will get great mileage out of it – the downloadable templates are plentiful and useful to get going and I am a big fan of the inline popups which are a great asset to claim back on page real estate by allowing you to expand information on click but offering a slimmer version of the content first- quite happy to support this developer hoping they continue to expand their offering.
Peter Oltmanns
"Die Module von Divigrid sind für die Erstellung von Websites sehr hilfreich."
Mohammad sobhy
"I recommend everyone this .. it is smart solution.. waiting the next updates"
Roy Peterson
"Easy to download and so far seems like a piece of cake to install and modify.. Thank you."
Valerie Robitaille
"I'm so happy with customer service! While I'm not a beginner with Divi I needed help and it came quickly. I'm really enjoying everything I can do with the content grid and can't wait to get into the list grid!"
Heather Pedley
"A fantastic selection of plugins which are intuitive to use. When I had a query support was on hand and very quick to resolve my question."
Thomas Bogan
"I'm relatively new to Divi, but found this plug-in to be very helpful making a site just the way I want to see it without having to jugle other items."
Tim Kerney
"Customer service is fantastic the DiviGrid and Divi Image Mask Slider are winners and that starts with a great team backing them. Lots of unique options thanks for the support"
Mick Beswick
"Divi Image Mask Slider is packed with features and easy to use, you can get some really unique designs that i haven't seen in other Divi plugins. Keep up the good work."
Heather
"DiviGrid is perfect for making beautiful-looking pages within Divi. It's very intuitive and easy to use, and the queries I had with regard to customized CSS were answered quickly by their excellent support team. Very highly recommended."
ElHassane ElAlaoui
"I just began to use this plugin and I discovered how it's powerful and has unlimited possibilities. Impatient to discover incoming modules. Really, BRAVO for the editor"
Pierre Moser
"It's a wonderful world to discover. However, I would appreciate some improvement in: – translation (french for instance) – documentation (the search engine is too weak).
Craft your dream website with DiviGrid's Black Friday bundle – a collection of powerful tools, creative designs, and unwavering support. This exclusive offer is your gateway to a seamless, professional, and trendsetting Divi experience. Don't miss out – transform your website into a masterpiece today!
DiviGrid Plugin
Unlimited Site and Lifetime License
DiviGrid Plugin has now 28 + Modules. More are Coming Soon.
450 + Ready Made Demo
You can import the ready made demo design without doing any ADO.
20+ Free Section
Trending design compitable sections are ready for uses. Each sections design is trending for the 2023.
5 Engaging Landing page
Access trending landing page design curated for 2023. More landing page are coming soon.
Up-to-Date Excellence
With every Divi update, we refine DiviGrid and Divi image mask slider plugin. Trust in our commitment to excellence.
Divi Image Mask Slider Plugin
Unlimited Site and Lifetime License
Divi Image Mask Slider Plugin has robust features which will create your slider more lucrative.
One Agency Child Theme
15+ Unique page agency child theme. The Agency Divi Child Theme that takes your website to the next level. With its grid system layout, smooth scroll animation, and subtle hover effects, your website will look sleek and professional.
Support Around the Clock
Into the night or at the dawn, our team is ready. Dive into the Divi world knowing we're always here.
SOLUTIONS TO YOUR

CURIOSITIES
Your questions shape our journey. Dive into the most common queries about DiviGrid and find clarity to empower your Divi experience.
Why I choose Divi Grid modules?
Divi Grid modules offer responsive and flexible grid layouts that allow you to create stunning, dynamic, and customizable designs for your website without any coding. With Divi Grid modules, you have full control over the number of columns, row spacing, content alignment, and more. They are highly versatile, easy to use, and compatible with the Divi theme, making them a smart choice for creating visually appealing and user-friendly websites. All essential divi modules are included in the Divigrid plugin.
Can i use Divi Grid modules on unlimited sites?
For use on unlimited sites, you will need the Business plan. For more details
DiviGrid pricing
Will there be more Divi modules added in future updates?
YES, ofcourse! Not only to deliver new features in the upcoming updates but also ensure compatibility with every future Divi theme update.
Am I eligible to get support?
We have the documentation with the steps required for assistance In some cases, if a user has a special request, we provide assistance. You can visit us at Divigrid support
How to update DiviGrid plugin?
To update the DiviGrid plugin, follow these steps:
Go to the WordPress Dashboard of your website.
Navigate to "Plugins" in the left-hand sidebar and click on it.
Look for the "DiviGrid" plugin in the list of installed plugins.
If an update is available, you will see a notification with a "Update Now" link.
Click on "Update Now" to start the plugin update process.
Wait for the update to complete, and then you can activate the updated plugin.
It's recommended to backup your website before updating any plugins or themes.
Note: Make sure you have a valid license for DiviGrid plugin to receive updates.  Always read the documentation or contact the plugin's support for specific update instructions.
Can I use DiviGrid in the WooCommerce platform?
Sorry to say that No, for now, you cannot use ContentGrid and ListGrid on the WooCommerce platform. In our upcoming version, we will add the product grid module in the Divigrid Plugin. But now you can link up the single post/project/product or any custom post page using dynamic links.
What is the difference between the Divi theme and the Divi plugin?
The Divi theme and the Divi plugin are two different products offered by Elegant Themes for building websites using WordPress.
Divi Theme: The Divi theme is a complete WordPress theme that includes a wide range of built-in features, including a visual page builder, pre-designed templates, customization options, and more. It provides a comprehensive solution for designing and building entire websites, with a focus on simplicity and ease of use.

Divi Plugin: The Divi plugin, also known as the Divi Builder plugin, is a standalone plugin that can be used with any WordPress theme. It provides a visual page builder that allows you to create custom page layouts using a drag-and-drop interface. The Divi plugin is ideal for users who want to add advanced page building capabilities to their existing WordPress theme or use it in conjunction with other page builder plugins.
In summary, the Divi theme is a complete WordPress theme that includes the Divi Builder, while the Divi plugin is a standalone plugin that provides the Divi Builder functionality for use with any WordPress theme. Both the Divi theme and Divi plugin are powerful tools for building visually stunning and feature-rich websites, but they have different use cases and can be used separately or together depending on your website design needs.
Can I use plugins with Divi?
Yes, you can use plugins with the Divi theme or the Divi Builder plugin. The Divi theme and Divi Builder plugin are designed to work seamlessly with most WordPress plugins, allowing you to extend the functionality of your website.
Divi is compatible with a wide variety of plugins available in the WordPress plugin repository, as well as third-party plugins from reputable sources. You can use plugins for various purposes, such as adding contact forms, social media integration, e-commerce functionality, search engine optimization (SEO), caching, and more.
When using plugins with Divi, it's important to choose reputable plugins that are regularly updated and compatible with the latest version of Divi. It's also a good practice to test plugins in a staging environment before deploying them on a live website to ensure they do not conflict with Divi or other plugins.
Divi's flexible and extensible nature allows you to leverage the power of plugins to enhance your website's functionality and achieve your desired design and feature goals. Always follow best practices for plugin usage, and consult the plugin's documentation or support for specific instructions on how to use it effectively with Divi.
Transform Your Digital Landscape with
DiviGrid